The Aaron Copland Fund for Music is excited to formally announce a new digital series, Midday Thoughts: musings about, around, and related to Copland and his music. The monthly series named after Copland's piano solo of the same name will feature musicologist Jennifer DeLapp-Birkett's writing on a variety of Copland-related topics, including lesser-known works, the composer's musical legacy, and more. Her first piece in the series, Nonet, is a compelling case for Copland's lesser-known string work, focusing on the history and context of the piece from its premiere through today. Her most recent installment, Crossover Copland, not only explores Copland's involvement and inspiration from other genres of music, but also his continued influence on today's music, both in and outside of the concert hall. Coming up next, Dr. DeLapp will dive into Copland's substantial choral work, In the Beginning, in honor of its 75th premiere anniversary earlier this month.
Come back to aaroncopland.com at the end of each month for a new Midday Thoughts, and for the latest updates on all things Copland, follow Aaron Copland on Facebook and Twitter.
About Jennifer DeLapp-Birkett: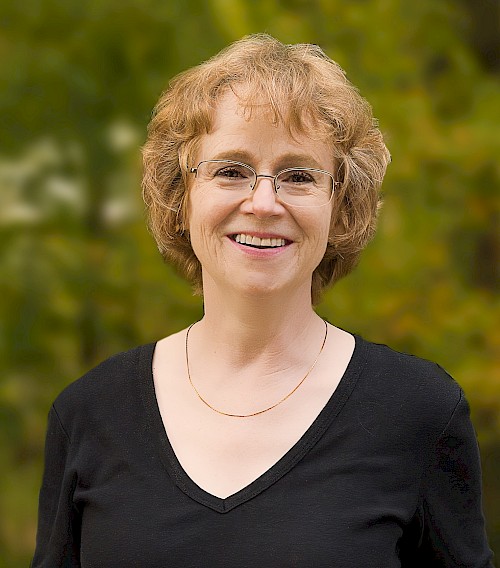 Jennifer DeLapp-Birkett is an independent scholar living in Ithaca, NY who consults for the Aaron Copland Fund for Music. Her Ph.D. dissertation "Copland in the Fifties: Music and Ideology in the McCarthy Era" (University of Michigan, 1997) won the Society for American Music dissertation prize. In 2021, she and Aaron Sherber received the American Musicological Society's Claude V. Palisca award for their scholarly edition Aaron Copland: Appalachian Spring, Original Ballet Version (A-R Editions/MUSA, 2020).
Her Copland scholarship has been published in Rethinking American Music (2019), The Oxford Handbook of Music and Censorship (2016), Copland Connotations (2002), The Arts, Community, and Cultural Democracy (2000), and the Journal of Musicological Research (2008). Her article on Shaker women musicians appeared in Ethnomusicology Ireland in 2021, and she authored the "Shakers" entry in The New Grove Dictionary of American Music. She has presented her research at over a dozen national musicology conferences and has given numerous regional and local talks.
Dr. DeLapp has held full-time faculty positions at the University of Maryland (1999-2006), the University Iowa (1998-1999), and Bowling Green State University (1999). She has taught part time at Ithaca College, Binghamton University, George Washington University, and Catholic University of America. Her additional professional experience includes music publishing, music journalism, early childhood music education, and music librarianship. She is active as a choral singer, composer and arranger, traditional Irish music session musician (bodhran and tin whistle), recorder player, church musician (voice and organ) and an occasional participant in local musical theater.